There's something about revisiting a game just for your favorites that makes you feel alive again. It was inevitable that three of my favorite idols would make a comeback- Matsuri, Tomoka, and Miya just in time for the third anniversary of Million Live: Theater Days.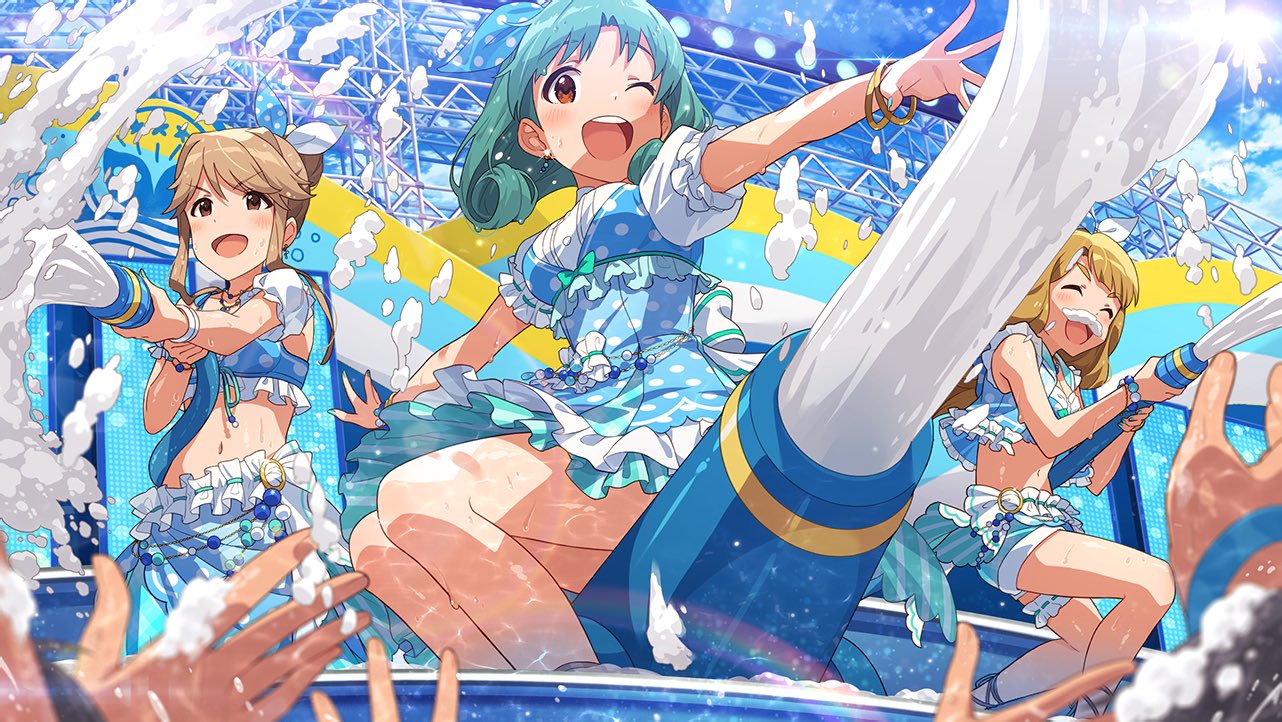 Now I have to admit, I've been taking a break from idol games for the past few months. I got the log in bonuses when I could but other than that, most of my free time went to playing Animal Crossing fixing up my town and hunting for the villagers that I wanted (which felt like a gatcha game in itself). But something about seeing Matsuri back on my twitter timeline convinced me that now was the time to get back in the game.
Naturally the milifes gatcha (which thank god comes with the usual double SSR rate) came with Tomoka and Miya in tow- known as the My Pace Unit. I enjoy Tomoka and Matsuri's rivalry. Miya and Matsuri were recently in the Memento? Moment? Rurururu! event with Mirai together which I loved the outfits for. I'm happy to finally see Matsuri, Tomoka, and Miya get a proper song together along with their new matching FES SSRs.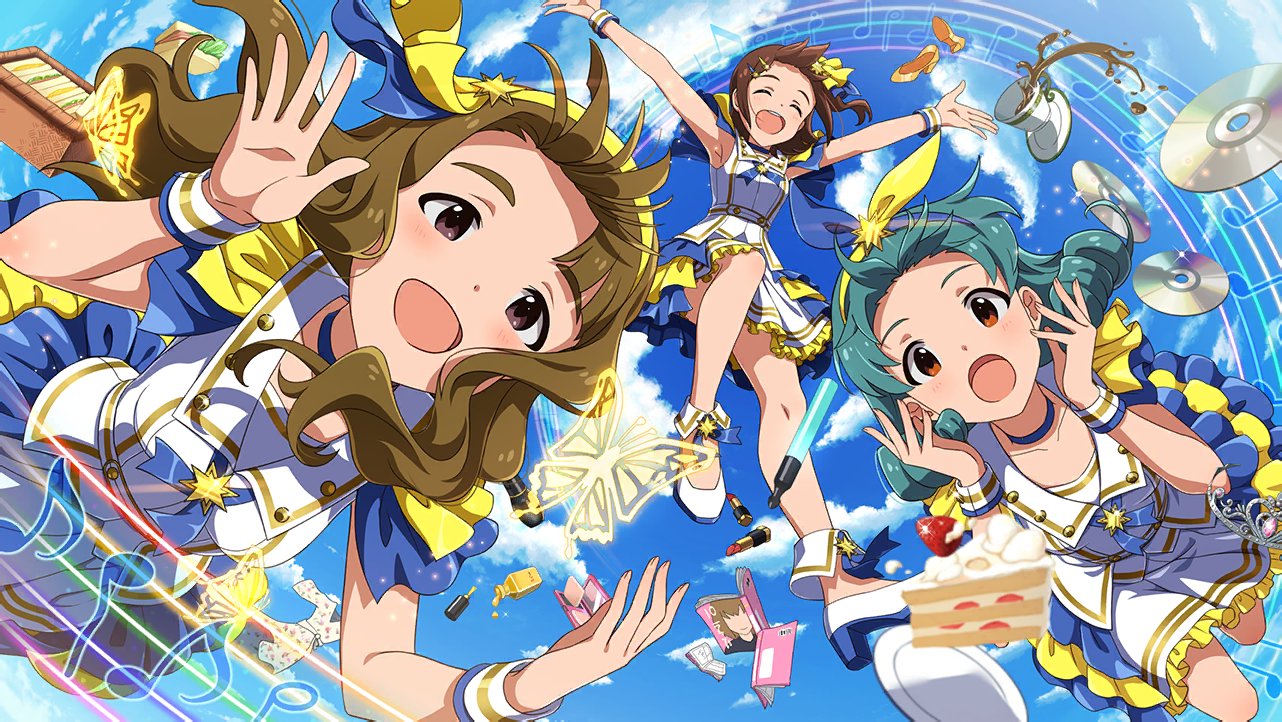 The Good
With every FES comes free ten pulls. A blessing for sure. I knew I was going to need them this time around since I wanted all three girls featured. Hell, the free pulls go until July 13th so there's plenty of time even after the gatcha ends to get some good cards.
Now onto the pulls! Spoiler alert: I got Matsuri on my first pull. She knows she's the number one idol!
While I can't say I'm the biggest fan of hot spring cards, Matsuri's manages to be pretty solid composition wise. Everyone looks like they're having a good time. I love Tomoka's ponytail too. Do you see that night sky? That's amazing. I wish I was there.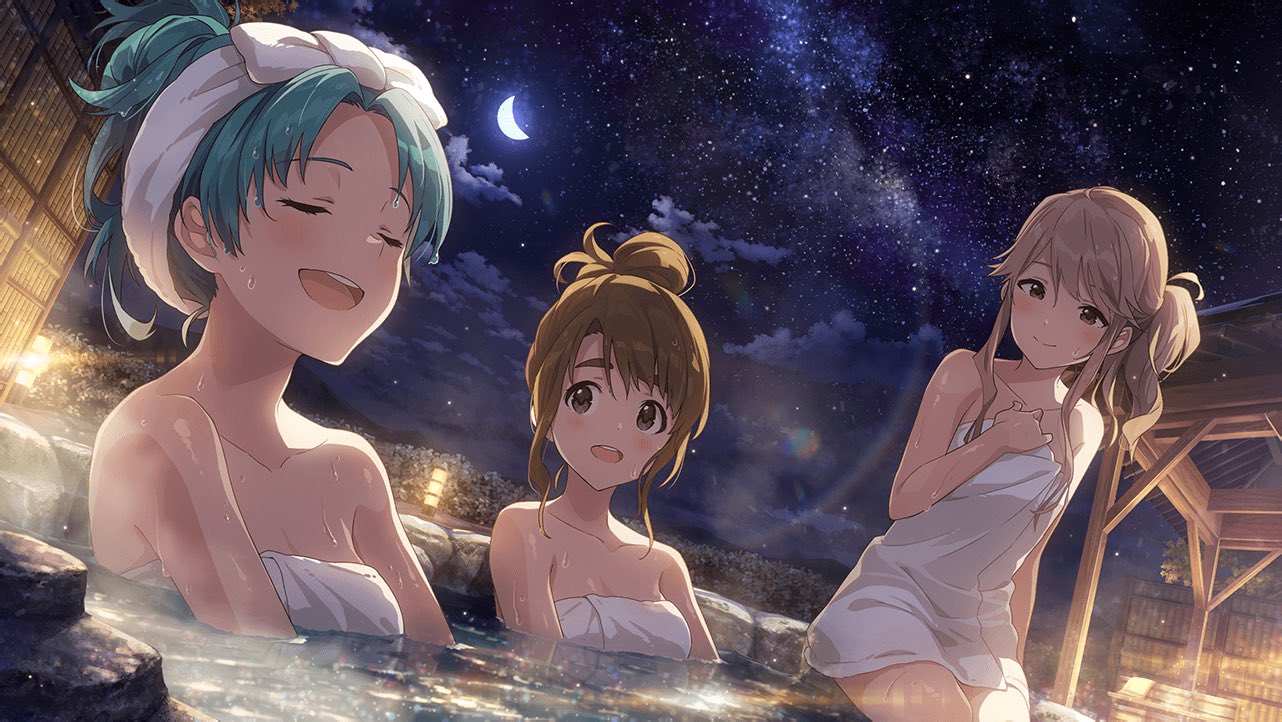 Tomoka came not long after. While she has my least favorite of the outfits (maybe because I wore one too many skirt-wraps like that with bathing suits and hated it a long time ago) I still appreciate her coming hand in hand with Matsuri.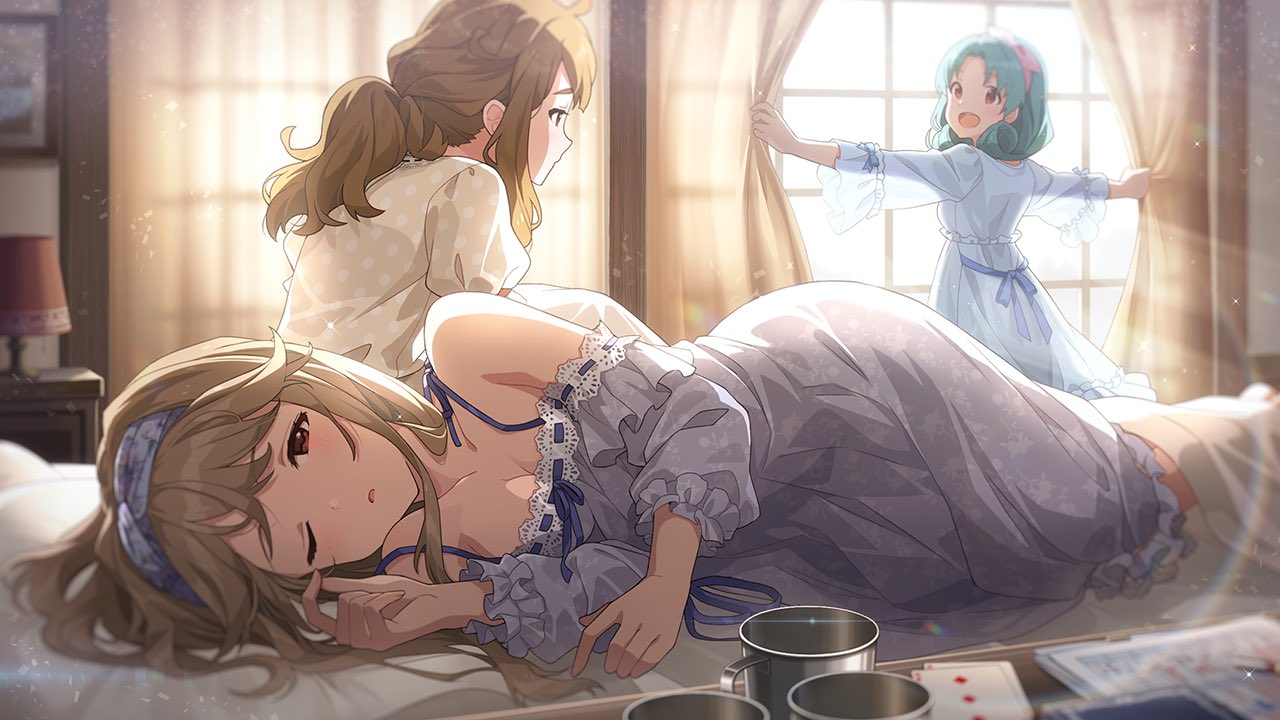 Sadly after getting those two, I got a bunch of 1 SR/2 SR pulls that were a letdown. I read somewhere that getting a 1 SR pull during milifes is statistically lower than going out and getting hit by a car on any given day, so uh…I was lucky, just not in the right way.
The Surprise
FES Eelena! While I wasn't big on the Kotoha/Elena/Megumi banner, I was happy to see her. Elena is definitely one of those characters I've just never looked into, though I have to say she pulls off her hair color well. I actually can't name a ton of characters with light green hair off the top of my head.
Her stats are also pretty solid too, which is something I've been learning more about the longer I play this game. While it pains me putting cards with better stats on my team over idols I like, it's just how the world goes.
The Elusive
Last but not least stood Miya's FES SSR – now I love the card. I love Miya, period. However I've had terrible luck when it comes to scouting her cards. Even getting her first permanent SSR was an uphill battle for me despite her being one of the earlier SSR cards that has been released for about three years now.
I blew tons of gems on her limited SSR to no avail, and plan on ticketing her if (rather, when) they release a limited SSR pick ticket this summer (which usually comes out around my birthday, which is a sign from god that I should get her anyway).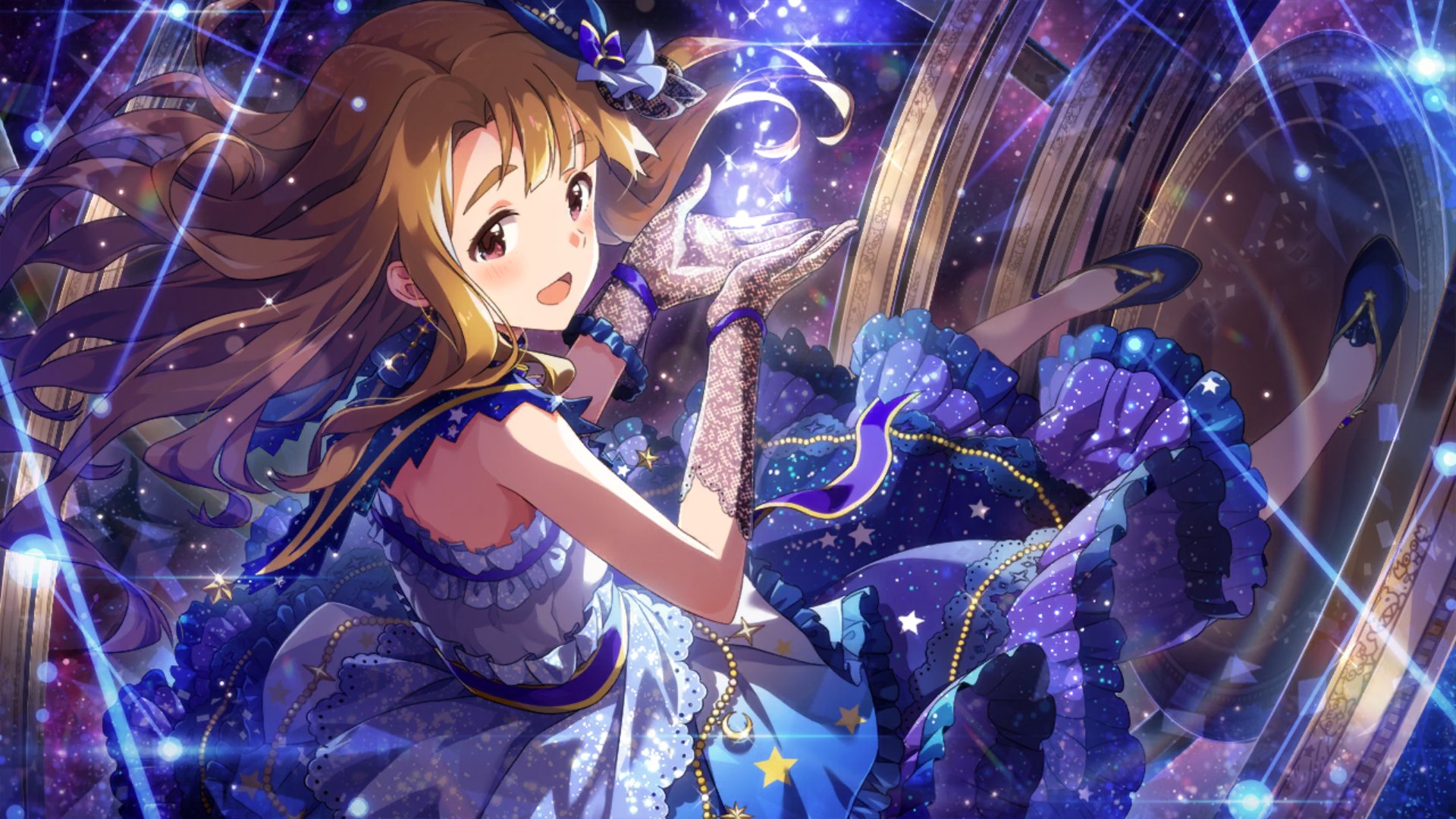 Did I mention Miya's new card makes me nostalgic? Look at that- now that's the kind of summer I want to have hanging out with friends.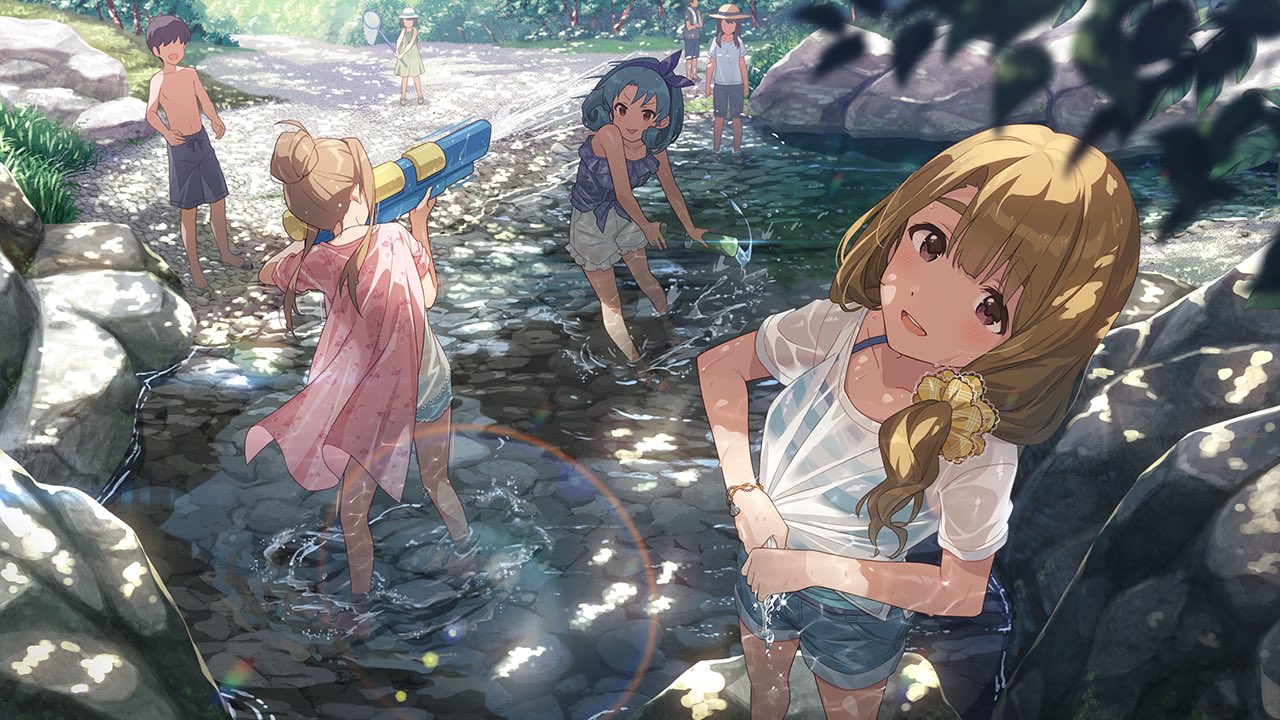 All in all I have to keep my fingers crossed for Miya.
Now for the best part of the post: screenshots!